TUESDAY, JANUARY 9th 2018
WOD
SWOD
PR 3×10
Alt. 10x T2B*
*Unbroken if possible
METCON
"NANCY"
5RFT:
400M Run
15x OHS 95/65
Comp tp: 3/1/17
Cap: 25min
---
RX+
SKILL/STRENGTH

Back Squat
5 Reps @ 80%
2 Reps @ 83%
5 Reps @ 80%
2 Reps @ 86%
5 Reps @ 80%
2 Rep @ 89%
Rest as needed between

METCON
Conditioning
For Time:
30 BJ (24/20)
30 C2B Pull-ups
30 KBS (53/35)
30 FS (115/80)
30 Toes to Bar
30 Push Press (115/80)
30 Deadlifts (115/80)
30 Wallballs (20/14)
30 Burpees
30 Double Unders
*Push Press NOT Push Jerk
---
CROSSFIT KIDS IS IN SESSION 4PM, 5PM & 6PM TODAY
PLEASE be aware of their need for the west rig and ask a coach before setting up in that area.
Many thanks from the CrossFit Kids Classes!
---
NEWS & UPDATES
CROSSFIT OPEN IS COMING!
The Open is right around the corner. Registration begins January 11th. You can register HERE.  The first wod is announced February 22nd. For 5 weeks you can compete against every registered Crossfitter in the world! See where you stand in our box or region or worldwide. There are certain skills and movements that are very likely to come up in the 5 Open Wods. Now is the time to hone your skills. Tighten up those butterfly pull-ups, work on double under efficiency. If open gym time isn't enough or you have trouble focusing, personal training may be in order. Consider booking time with Paul or Phil. Athletes under 18 who are interested in competing may be interested in private training with Nicole. Private training is meant to augment your Crossfit classes, most of the skills can be achieved by doing the warm-ups every day and listening to coaches if they suggest scaling wods. If you find yourself wanting accelerated progress towards a specific skill or goal, private coaching will help.
Movements that have been in the Open over the past 6 years are listed here:
| | | |
| --- | --- | --- |
| BARBELL | BODYWEIGHT | CARDIO |
| 6x Sn/PSn | 6x C2B Pullup | 6x DU |
| 6x Thruster | 6x T2B | 3x Row |
| 6x Wall Ball | 6x MU /Bar MU |   |
| 6x Cl/PC | 5x Burpee/BFB |   |
| 5x DL | 4x BJ |   |
| 2x C&J | 2x HSPU |   |
| 2x PP | 1x Push up |   |
| 1x Jk |   |   |
| 2x OH WL / DB WL |   |   |
GOAT YOGA!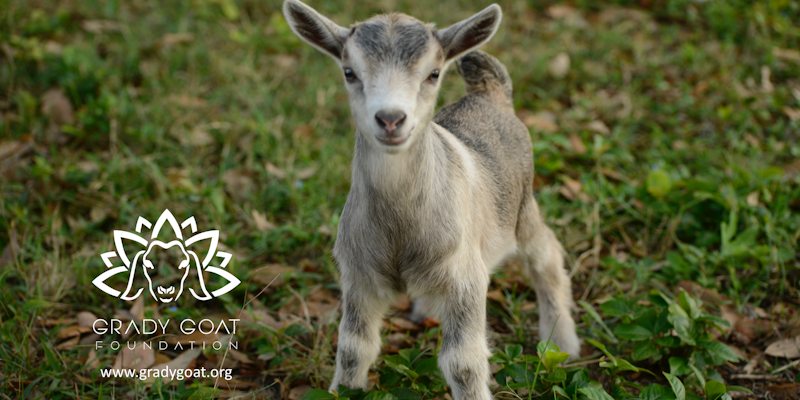 AND IT'S SOLD OUT!  Sunday, January 14th at 10:00am Rebels is attending a  unique yoga experience! We'll be heading out to the Hat Trick Ranch in Thonotosassa for a one-hour yoga class. They have an expert yoga instructor and a herd of baby goats! The goats will jump all over us while we loosen up and re-center ourselves after a grueling week of Crossfit plus life's normal stressors. Tickets were on sale in advance but sold out. If it's a hit, we'll do it again. But for now, there are not further tickets to the event.
THE NEXT BRING A FRIEND WOD
The next BRING-A-FRIEND WOD is:
SATURDAY, JANUARY 13th
Save the date! Bring your friends!
We promise…the goal is to introduce them to CrossFit…
we try not to make it seem like "Kill a Friend" WOD! 😉
UPCOMING SATURDAY DETAILS AND OTHER EVENTS
SATURDAY, JANUARY 13th
OPEN GYM, YOGA & COACHES PHIL AND JENN'S TEAM WOD
ALSO…BRING-A-FRIEND WOD
8:00am – OPEN GYM AND YOGA w/Tiffany
9:00am – COACH JENN & PHIL'S BRING-A-FRIEND TEAM WOD
SUNDAY, JANUARY 14th
FIELD TRIP TO GRADY'S GOAT YOGA
Leave box at 9am, arrive at Grady's Goat Yoga (Thonotosassa) at 10am.
$20/per person. Link to tickets HERE.
There' s cap of 40 people so register and get your tickets soon!
SATURDAY, JANUARY 20th
OPEN GYM, YOGA & COACH PAUL'S TEAM WOD
8:00am – OPEN GYM AND YOGA w/Tiffany W
9:00am – COACH PAUL'S  TEAM WOD
THIS SATURDAY ALSO: JUMP'N'ROPE IS COMING BACK FOR TWO DOUBLE UNDER WORKSHOPS. LINK FOR TICKETS POSTED HERE SOON.
SATURDAY, JANUARY 27th
OPEN GYM, YOGA & COACH JAIDA'S TEAM WOD
8:00am – OPEN GYM
9:00am – COACH JAIDA'S  TEAM WOD